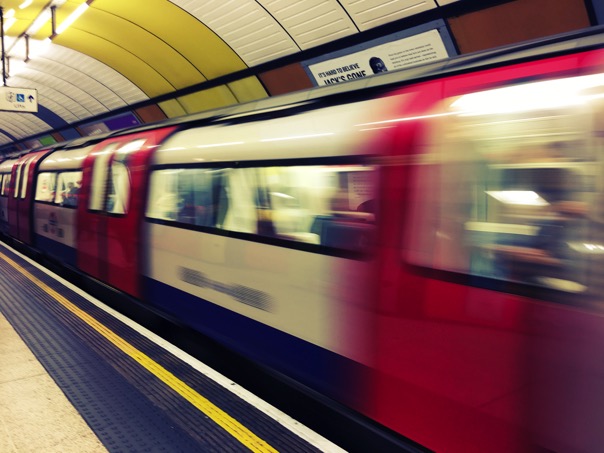 Minding the Gap


Like a syringe
Pushing
Unnaturally warm air
Among the
Waiting flock
Herded here
Through unnamed meandering pipes
Between dull stations
With grandioso names
(Victorian needs meet modern times)
As they are inhaled
And joined
Into the pulse
Within the bowels
Of the City.

"No service on District"
Until they are
Red eyed,
Induced by
Late labour and dust,
Rushing because
They're rushing
Swimming the stream
Infested by fungus
Sponged off into
Nameless corridors
Following lifelines.

Plugged and muted,
Minding the gap
Between
Themselves and another
In commotion
No communication
Commuting
Co-mutating
Into their own
Blue-hue
Indentity:

The Oyster.